Chiropractor Dwight L. Agee D.C.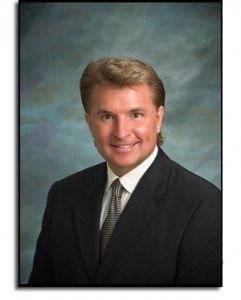 Dr. Dwight Agee was born and raised in Tuscaloosa, Alabama. His interest in the Chiropractic profession developed after a high school football injury. The results of the treatment he received as a Chiropractic patient gave him first-hand appreciation for health care that could alleviate his pain without drugs or surgery.
Dr. Agee received his Chiropractic education at Life University in Marietta, GA and has been a licensed Chiropractor since 1987. Dr. Agee has been treating patients in the Tuscaloosa area since he graduated and opened his clinic in 1989. He believes in a "whole person approach" when taking care of his patients. By combining hands-on-techniques and physiotherapy procedures, Dr. Agee is able to help you to accelerate and/or maintain your journey to good health.
---
Chiropractor Lauren Cobb D.C.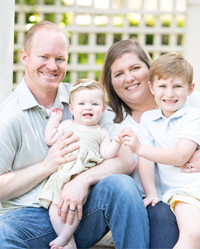 Dr. Lauren Cobb is a native of Tuscaloosa, Alabama. She received her bachelor's degree in Psychology from The University of Alabama in 2007 and her Doctorate of Chiropractic degree from Life University in 2012. She has since practiced in the Tuscaloosa and Birmingham areas.
Dr. Cobb cares for people of all ages, from newborn to elderly. She has a passion for serving children and pregnant women. This led her to begin postgraduate training to attain the 200 hour certification by the International Chiropractic Pediatric Association (ICPA). This offers specialized training in the area of pediatrics and pregnancy. Dr. Cobb is also certified by the ICPA in the Webster Technique, a chiropractic technique for pregnant patients that helps to restore normal biomechanics and physiological function to the pelvis, which benefits both mother and baby.
Dr. Cobb and her husband have one son, one daughter, and two fur babies. In her spare time, Dr. Cobb enjoys spending time with her family and friends, going to church, being outdoors, traveling, swimming, and learning about all things holistic.
Dr. Cobb uses a variety of chiropractic techniques to provide optimal care to each individual person. Some of the techniques used include Thompson, Diversified, Activator, Webster, Cranial Adjusting, Logan, Cox Flexion Distraction, and Extremity Adjusting.
---
Chiropractor Greg Dykes D.C.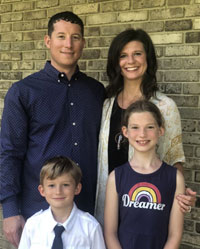 Before attending Life Chiropractic College in Marietta, Georgia, Dr. Dykes received his bachelor's degree from the University of Alabama. He is a native of Tuscaloosa, graduating from Tuscaloosa Christian High school, where he was a three-sport athlete.
Who Does Dr. Dykes Help?
With over 10 years of experience in chiropractic and natural health, Dr. Dykes has helped thousands of people achieve their health goals.
He assists everyone from couples who are having trouble conceiving, pregnant moms with the birth process, infants and kids with immune issues, digestive issues, respiratory issues, people with neck and back pain, people needing weight management, adults with autoimmune disorders, hormone imbalances, or people who need to restore/improve proper movement.
As a former athlete and current CrossFit competitor, Dr. Dykes is passionate about fitness and helping you become the best athlete you can be. He has worked with athletes of all levels, from those wanting to get started but doesn't know how or where, to weekend warriors, to collegiate and professional athletes.
Beyond The Practice Walls
Dr. Dykes is passionate about educating the public on the importance of a healthy lifestyle and proper motion/movement. He has been asked to speak at local civic organizations, churches, businesses, and countless other gatherings. He is a member of Church of the Highlands and serves on their ministry team. In his spare time, Dr. Dykes enjoys spending time with his family and is an avid supporter of all things the University of Alabama Athletics. Roll Tide!
Professional Certification
Webster Technique certified (for helping pregnant moms)
Certified Chiropractic Extremity Practitioner (C.C.E.P.)
Functional Movement Screen (FMS Level 1) --supports work, sports, daily activities
Certified Chiropractic Sports Physician (in progress--completed over 100 hours)
Monday
8:00am - 12:00pm
1:00pm - 5:00pm
---
Tuesday
8:00am - 12:00pm
2:00pm - 6:00pm
---
Wednesday
8:00am - 12:00pm
1:00pm - 5:00pm
---
Thursday
8:00am - 12:00pm
2:00pm - 6:00pm
---
Friday
8:00am - 12:00pm
1:00pm - 5:00pm
---
Saturday
8:00am - 12:00pm
Agee Chiropractic & Wellness Center
2811 Lurleen B Wallace Boulevard #12
Tuscaloosa, AL 35476
(205) 339-3333