Chiropractor Dwight L. Agee D.C.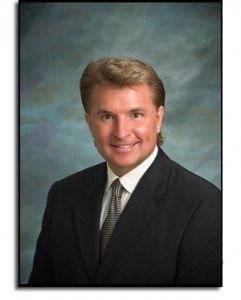 Dr. Dwight Agee was born and raised in Tuscaloosa, Alabama. His interest in the Chiropractic profession developed after a high school football injury. The results of the treatment he received as a Chiropractic patient gave him first-hand appreciation for health care that could alleviate his pain without drugs or surgery.
Dr. Agee received his Chiropractic education at Life University in Marietta, GA and has been a licensed Chiropractor since 1987. Dr. Agee has been treating patients in the Tuscaloosa area since he graduated and opened his clinic in 1989. He believes in a "whole person approach" when taking care of his patients. By combining hands-on-techniques and physiotherapy procedures, Dr. Agee is able to help you to accelerate and/or maintain your journey to good health.
---
Chiropractor Lauren Cobb D.C.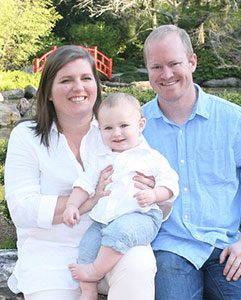 Dr. Lauren Cobb is a native of Tuscaloosa, Alabama. She received her bachelor's degree in Psychology from The University of Alabama in 2007 and her Doctorate of Chiropractic degree from Life University in 2012. She has since practiced in the Tuscaloosa and Birmingham areas.
Dr. Cobb cares for people of all ages, from newborn to elderly. She has a passion for serving children and pregnant women. This led her to begin postgraduate training to attain the 200 hour certification by the International Chiropractic Pediatric Association (ICPA). This offers specialized training in the area of pediatrics and pregnancy. Dr. Cobb is also certified by the ICPA in the Webster Technique, a chiropractic technique for pregnant patients that helps to restore normal biomechanics and physiological function to the pelvis, which benefits both mother and baby.
Dr. Cobb and her husband have one son, Hendrix, and two fur babies. In her spare time, Dr. Cobb enjoys spending time with her family and friends, going to church, being outdoors, traveling, swimming, and learning about all things holistic.
Dr. Cobb uses a variety of chiropractic techniques to provide optimal care to each individual person. Some of the techniques used include Thompson, Diversified, Activator, Webster, Cranial Adjusting, Logan, Cox Flexion Distraction, and Extremity Adjusting.
Monday
8:00am - 12:00pm
1:00pm - 5:00pm
---
Tuesday
8:00am - 12:00pm
2:00pm - 6:00pm
---
Wednesday
8:00am - 12:00pm
1:00pm - 5:00pm
---
Thursday
8:00am - 12:00pm
2:00pm - 6:00pm
---
Friday
8:00am - 12:00pm
1:00pm - 5:00pm
---
Saturday
8:00am - 12:00pm
Agee Chiropractic & Wellness Center
2811 Lurleen B Wallace Boulevard #12
Tuscaloosa, AL 35476
(205) 339-3333