Chiropractor Dwight L. Agee D.C.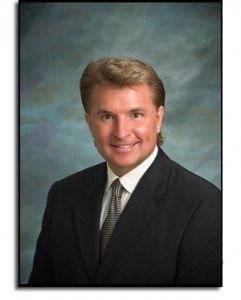 Dr. Dwight Agee was born and raised in Tuscaloosa, Alabama. His interest in the Chiropractic profession developed after a high school football injury. The results of the treatment he received as a Chiropractic patient gave him first-hand appreciation for health care that could alleviate his pain without drugs or surgery.
Dr. Agee received his Chiropractic education at Life University in Marietta, GA and has been a licensed Chiropractor since 1987. Dr. Agee has been treating patients in the Tuscaloosa area since he graduated and opened his clinic in 1989. He believes in a "whole person approach" when taking care of his patients. By combining hands-on-techniques and physiotherapy procedures, Dr. Agee is able to help you to accelerate and/or maintain your journey to good health.
---
Chiropractor Jason E. Pate D.C.

Dr. Jason Pate was raised in the Tuscaloosa/Tuscaloosa area. He earned a Bachelor of Science from Bevill State University in Sumiton, Al (1997) where he played baseball and then graduated from Logan College of Chiropractic in St Louis, MO in April 2004 where he earned a Doctorate of Chiropractic degree. He chose to bring his passion for chiropractic health home to Tuscaloosa byjoining Agee Chiropractic and Wellness Center in July 2007 and quickly became a fun & lovablemember of our team.
Enhance Your Performance & Avoid Injury with Chiropractic
If you are …
an athlete who wishes to excel in your sport
a high school or college athlete dreaming of turning pro
a professional athlete who knows the importance of fine-tuning your body
an injured athlete who would like get back in the game quickly and safely
…you can enhance your performance, avoid pain medication and surgery and prevent injury with chiropractic care. As an athlete, you know that your game reflects the condition of your body.
Dr. Pate examines more than your neck and back. He also checks areas that are often ignored (wrists, ankles, knees and other joints) but very important to your overall performance. This includes, but is not limited to the extremities, which can also be adjusted. Everything is connected, so a weakness in one area will affect your whole body. A body in total alignment works the proper muscles and doesn't compensate with muscles that are not meant to do the job. This is one way you can avoid injury.
Professional athletes watch hours of video, tweaking the finer points of their game. They know these details make the difference in achieving peak performance. They know a body in alignment gives them more strength, a wider range of motion, enhanced endurance, precision, agility, and power.
Sports Healthcare Trusted by Coaches, Parents & Athletes
Dr. Pate is head coach for one of the fast pitch High Intensity Softball teams here in Tuscaloosa. He has cared for his team through chiropractic for 2 years and continues to help teach and strengthen them for every game.
Dr. Pate by no means limits himself to treating athletes. His goal is to help anyone looking to improve their health. He enjoys providing the highest level of care for all ages and activity levels to promote optimum whole body health. He continues to expand his knowledge and abilities to provide excellent patient-centric care in the Tuscaloosa area.
Professional Licenses, Certifications and Skills:
Certificate of Proficiency in X-Ray Study in the field of Spinal and Skeletal Disorders
Certificate of Proficiency in Physiological Therapeutics and its Clinical Applications
Certificate of Proficiency in Treatment of Spinal Trauma Cases
Active Release Technique (ART) certified
Activator Method Certified
Thompson Drop Technique Certified
Skilled in Upper & Lower Extremity Adjustments and TMJ Treatment
---
Dr. Kenneth Knight D.C. and Nutritionist

Dr. Ken Knight is a native of Northwest Alabama. He graduated from Life Chiropractic College in 1984. Throughout his adult life, he has had a passion for helping people achieve better health. He developed more interest in the field of nutrition beginning in 2007 through his own personal healing. For a period of six years, Dr. Knight had a chronic left shoulder and back pain condition that could not be resolved through conventional medical treatment. The pain was so severe that he was not able to work for the entire time frame. Feeling there was no hope in sight, he started to look to nutrition for aid. It was only through nutrition that he was able to drastically improve his condition and finally re-enter the work force.
In the fall of 2009, Dr. Knight started the Nutrition Response Testing Advanced Clinical Training Program in Tampa Bay, FL graduating in June of 2010. He specializes in helping people with chronic, unstable health conditions through diet modification and organic whole food supplementation. His philosophy is that given the right environment and nutrients, the human body is an incredible healing machine. Dr. Knight serves as clinical director of the new Agee Wellness Center. Dr. Knight understands the frustration of having a chronic health problem that cannot be resolved. If you are suffering from a chronic condition and would like to restore your body to its optimum healthy state, call us today to schedule your consultation with Dr. Ken Knight.
Monday
8:00am - 12:00pm
1:00pm - 5:00pm
---
Tuesday
8:00am - 12:00pm
2:00pm - 6:00pm
---
Wednesday
8:00am - 12:00pm
1:00pm - 5:00pm
---
Thursday
8:00am - 12:00pm
2:00pm - 6:00pm
---
Friday
8:00am - 12:00pm
1:00pm - 5:00pm
---
Saturday
8:00am - 12:00pm
Agee Chiropractic & Wellness Center
2811 Lurleen B Wallace Boulevard #12
Tuscaloosa, AL 35476
(205) 339-3333